Hentai Games
Play games on Nutaku for free
Nutaku is an adult gaming platform with primarily hentai games
Yes, I'm finally back with another lewd review
This time I'm going to review Super Hippo's fantasy RTS/JRPG/adventure browser game Crystal Maidens, and I'll have you know that I got a very pleasant surprise once I started to play the game. I had no idea (whatsoever) how deep (insert a dirty joke of your liking here cough cough) Crystal Maidens would be.
As a matter of fact, since it's a browser game, I didn't hold any high expectations, because most of RTS/JRPG/adventure games that I have played via browsers in the past have been anything but good. However, as I mentioned earlier, Crystal Maidens gave me anything but a bad gameplay experience. Please allow me to explain what I'm talking about. First of all, the game is very worry-free to get going with, and I'm talking about Warcraft 1 easy. In other words, you will be sexing up sexy maidens and fighting battles in no time.

– Hire different girls with unique personalities and learn their story. Talk to them and get exclusive uncensored hentai content.
– Level-up your girls to help them make more cash for you. Capitalize on their arousal and get rich by turning them on.
– Once you max out, sell your company and start over, bigger and better. Unlock even more girls every time you sell.
– Decorate your CEO office with eccentric and unique items, all with their own added benefits.
– Customize your experience with new skills and perks.
– Collect sexy pictures from the girls and fuck them in all the ways you can imagine!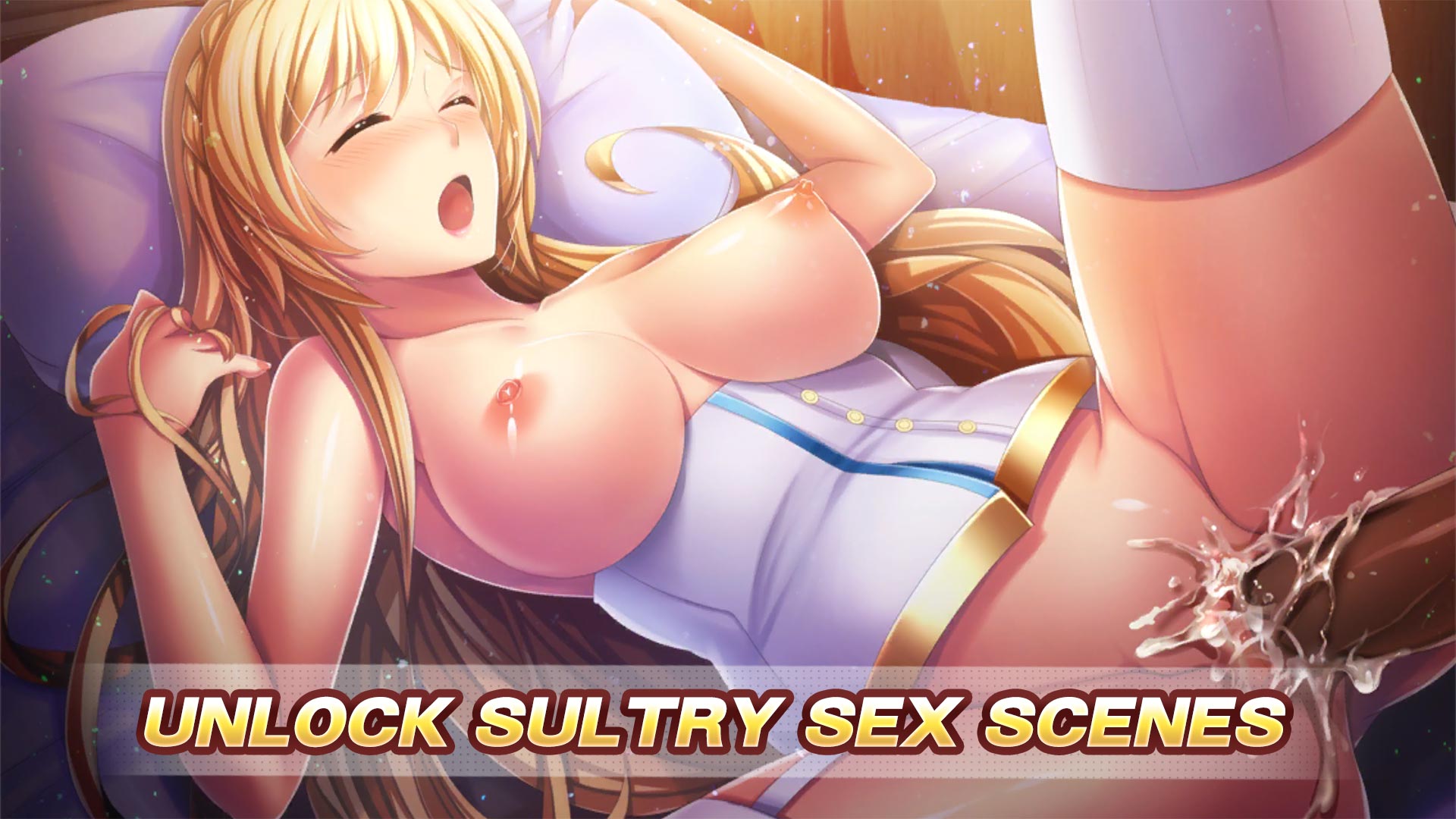 【EMBARK ON AN EPIC JOURNEY】
Fascinating and expansive setting! Complex and playful storylines!
Powerful antagonists and Empresses from twelve Empires await your conquer!
【CREATE THE PERFECT ARMY】
30+ Collectible Live 2D Characters, pick and create the perfect combination for your needs!
Manage Elements, Classes and Attack Type and bring strategy into your battles!
【UNLOCK SULTRY SEX SCENES】
Get intimate with your squad members and learn more about about them as you unlock their Harem episodes!
All characters are presented in full Live2D! Interact with them and discover their feelings!
Exclusive fully nude Live2D mode for you favorite Vessels!
• 30+ Collectible Live Characters with more than HCGs, all free to play!
• Fully uncensored CGs with various settings (Paizuri, Bukake, Ecchi, Femdom etc.)
• More than 50h of gameplay and storyline
• Customize your team and forge equipment
• PVP, Co-op Battles available
• Available on Mobile and PC, English and Chinese